The World's Most Comfortable Ugg Boot!
ON SALE NOW FROM JUST
$149
or 4 payments of
$37.25
with
Warm in the Winter,
Cool in the Summer
Eagle Wools Ugg Boots are made from the softest Australian merino wool. The naturally thermostatic sheepskin helps you regulate your feet temperature, keeping you warmer or cooler depending on the outside temperature.
The breathable qualities of wool mean you don't need to wear socks. Moisture is drawn away from wool which allows the air to circulate, keeping your feet comfortable and dry always.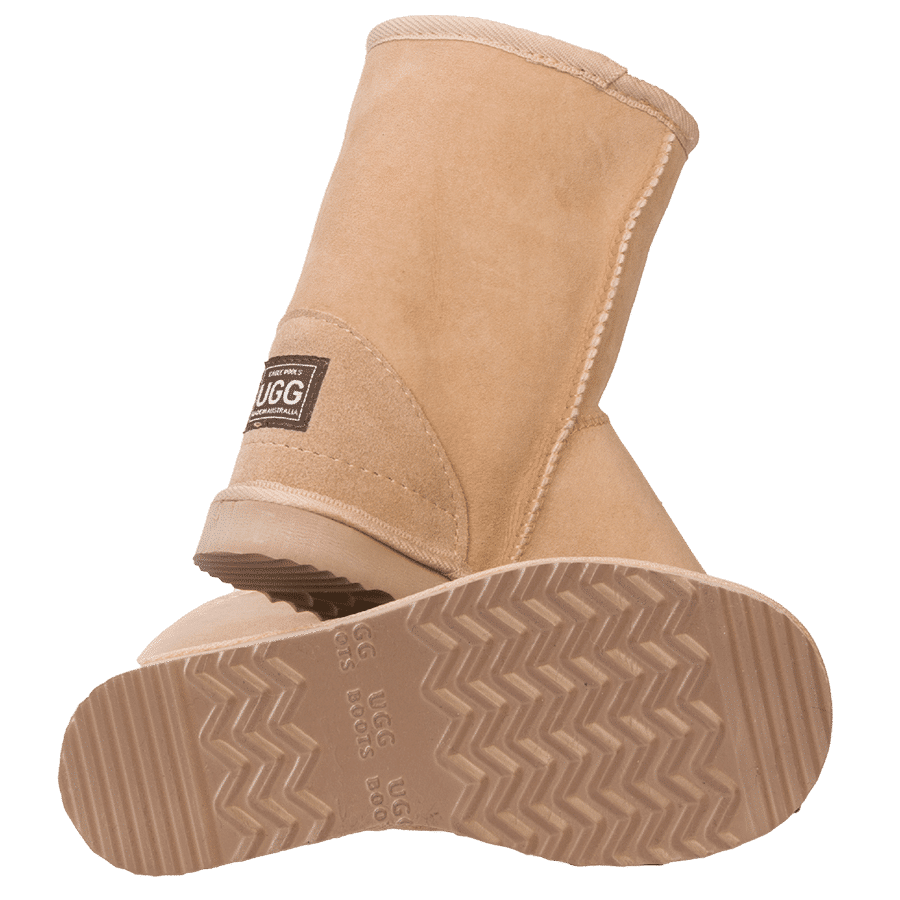 Built For Comfort!
Comfy, But Tough
Ugg boots are famous for their soft and snuggly interior. It's like wrapping your foot in a cloud of comfort. But Uggs are also tough. Eagle Uggs are completely waterproof and have a thick rubber-like EVA sole making them the perfect all-rounder boot for both indoor and outdoor use.
Good For You & Good For Our Planet
Did you know that sheepskin is biodegradable? There is something special about wearing natural products. Nothing artificial, nothing nasty! Wool is hypoallergenic and very hygienic making it suitable for everyone, including those with allergies and people who suffer with asthma
100% Handmade by us in WA!
All our Ugg boots are handmade right here at our South Fremantle premises. You can't get more Australian than a pair of Eagle Wools Uggs. Australian sheep, Australian wool farmers, Our Aussie staff manufacturing the iconic Australian boot! Every pair of Uggs we sell supports Aussies and that's what we are all about!
Watch our uggs being made!
Versatile Range Of Colours & Sizes to suit your feet & Style
Because we make our Ugg boots to order, it allows us to cater to all foot sizes. So whether you have baby feet or feet like a giant, we can handmake a pair of comfy Australian Uggs to suit you. Our sizes span from 3 to 17. We have a range of different colours available to suit your style and mood.
Select Your Handmade Aussie Uggs!